Join us for a seven-week exploration of the foundations of Chinese medicine. We will  dive into underlying principles that can affect how we navigate our lives and our relationships.
We will meet in person or online to discuss the principles and applications.
We will also use the Telegram app as a learning and discussion tool.
Groups will be formed periodically throughout the year.
In this course, we will explore some of the differences between Western allopathic thought and the Eastern holistic paradigm. We will dive into some of these holistic concepts as we explore Yin & Yang, the nature of Qi, the Meridian System - how energy, or Qi, flows through the body, and Acupoints, or Acupuncture points, learning how they can be used to affect the energy in our body (no needles). You will be given an important shortcut technique, called Mu Points, that will enhance speed and accuracy in your work.
We will next explore the practical aspects of Meridians: where they are located, how they flow, and how to balance them using simple and profound techniques. The Meridians are essential for balancing the body and do the actual work of transporting the Qi.  
Included is Understanding Meridians: Reference Charts for the Mental, Emotional, Spiritual & Dysfunctional Aspects of the Meridian System, along with Ron Wayman's pre-recorded discussions of each of the Meridians. Ron is a  master Neuroenergetic Kinesiologist, and shares his decades of experience working with the Meridian System.
You will learn how the Meridians fit into some of the next systems you will learn - like the Body Clock and the 5 Elements. 
You will begin to experiment with assisting a person in balancing simple emotions using the Meridians and the techniques you learned in Exploring Energy.
Prerequisites: Muscle Response Testing
Exploring Energy recommended
Paradigms - East vs West
Exploring Yin & Yang
Yin & Yang in your Lifestyle
Qi
Meridians & Acupoints
Mu/Alarm Points
Meridian Flows
Beginning & End Points
Meridian Balancing 
Addressing Issues
Simple Emotional Processing
Element Connect
Manual/Workbook
Meridian Reference Manual
Charts & Procedures
Online or In-person Labs
If you have not already taken Exploring Energy and Muscle Response Testing (MRT), start there.
If you are already familiar with muscle testing, contact us to talk about what type of testing you do, and if you need to learn MRT. 
As soon as you sign up, please send us your address so we can ship a manual to you. The mailing cost is included up to $10. 
If you live outside the US, we will determine the best way to get a manual to you. The manual is also available as an online viewing version. 
01

Paradigms - Eastern & Western

02

Week One, cont: Yin & Yang

Introduction to Yin & Yang

03

Week One, cont: The Nature of Qi

04

Week Two: Introduction to the Meridians and Acupoints

Flowing and Restricted Qi

Try it: Sensing Energy on Another Person

Meridians, The 5 Elements & The Body Clock

More Acupoint Applications

05

Week Three: The Meridian Flows

06

Week Four: Working With the Meridians

Beginning & End Point Locations

Simple Meridian Balance Procedure

Meridian Support Options Flowchart

07

Week Five: Meridians in the Elements

The Meridians in the Elements

08

Week Six: Balancing with Emotions

Balancing Meridian Emotions

Beginning & End Point Emotions

09

Bladder Meridian: The Controller

Central Vessel: The Director

Roles of the Central Vessel

Central Vessel Dysfunction

Gall Bladder: The Decision Maker

Roles of the Gall Bladder

Gall Bladder Dysfunctions

Governing Vessel: The Governor

Roles of the Governing Vessel

Governing Vessel Emotions & Dysfunction

Governing Vessel Strategy

Heart Meridian: The Emperor

Roles of the Heart Meridian

Heart Meridian Emotions & Dysfunctions

Kidney Meridian: The Philosopher

Roles of the Kidney Meridian

Kidney Meridian Dysfunctions

Large Intestine Meridian: The Evaluator

Roles of the Large Intestine

Large Intestine Emotions & Dysfunction

Liver Meridian: The Manager

Liver Emotions & Dysfunction

Lung Meridian: The Acceptor

Lung Emotions & Dysfunction

Pericardium Meridian: The Protector

Roles of the Pericardium Meridian

Pericardium Emotions & Dysfunctions

Small Intestine Meridian: The Sorter

Roles of the Small Intestine

Small Intestine Emotions & Dysfunction

Spleen Meridian: The Giver

Spleen Emotions & Dysfunction

Stomach Meridian: The Receiver

Stomach Emotions & Dysfunction

Triple Heater: The Coordinator

Roles of the Triple Heater

Triple Heater Emotions & Dysfunction
Ron Wayman
Instructor Bio:
For more than 30 years, Ron has dedicated his life to coaching individuals in achieving the desires of their hearts through empowerment and congruency of the heart, mind, body and soul as a Neuro-Energy Kinesiologist, a Certified Enzyme Nutritionist and an Empowerment Emotional Coach. He founded Sensory Dynamics Institute, formally known as ACNEK - The American College of NeuroEnergy Kinesiology, and EmpowerLifeIntegration.com.His expansive work incorporates breakthroughs in focused emotional processing, motivational heart-mind empowerment, energy alignment in brain-neurointegration, nutrition, body energy systems and sensory integration. Ron is continually developing new techniques for working with the energy systems of the body, based upon traditional Chinese methodologies. These restructured and original tools assist the practitioner to experience and facilitate tremendous physical, emotional and energetic alchemy.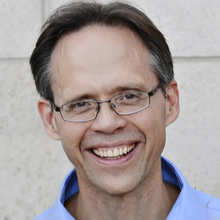 Debbie Luke
Instructor Bio:
Debbie came to Energy Kinesiology as a client and began taking classes out of curiosity.  She began her study of Energy Kinesiology in 2010. The experience of learning about the world of Energy and Healing arts has been monumentally life-changing. There is a tremendous joy in assisting clients when they feel stuck - in life, in relationships, unhealthy situations, emotionally or with physical manifestations that show up as pain and injury.  She is a certified Energy Kinesiologist as well as a massage therapist, which gives her an even wider variety of tools for her practice. Debbie uses a mix of techniques and procedures created by Ron Wayman and Hugo Tobar, as well as modalities from Polarity, Reiki, and massage techniques to address specific physical issues.
Tami Davis
Instructor Bio:
Tami Davis has been an Energy Kinesiology practitioner for the past 12 years. Some of the modalities she employs are: LEAP, Hugo Tobar's Neuroenergetic Kinesiology, and Ron Wayman's Chakra Touch, Emotional Balancing, Nutrition, Elementos, Meridian Switching and Communication Courses.In 2006 Tami joined the team at Sensory Dynamics, as an Energy Kinesiologist and Empowerment Life Coach.  She has assisted Ron in developing several courses, particularly with her invaluable charts and diagrams within the power-packed manuals, allowing students to reinforce what is taught so they can use it outside of the classroom.  In the class, students are guided toward an understanding of powerful concepts to assist them on their road to working with others.This is an incredible journey, especially for those that have special gifts of intuition, psychic abilities, being a medical intuitive etc.  The students discover ways to tap into their gifts and also gain skills which will allow them to maintain objectivity. This allows for a balance to maintain professionalism and congruency, allowing them to truly help other people heal themselves. 
Individual Study - GUI: Understanding and Moving through Negative Thoughts, Emotions and Feelings

Empowerlife Kinesiology

(5)

(5) 5.0 average rating

Chaotic energy can sabotage our ability to transform our lives. In a process, it can cause confusion and prevent true information from coming forth. Learn simple, yet powerful techniques to move this energy out of the body.