This is the second in a series of courses in Beginning Energy Kinesiology. 
The first course is Getting Started: Introduction to Energy and Muscle Response Testing.
This course will set the foundation for your further study in this field. In order to accomplish this, we will include Labs and Competency. 
The Labs will be held in-person or on Zoom. 
Who Should Take These Classes?
Are you a Helper? Are you curious about ancient philosophies of Health? Do you want hands-on tools to improve your well-being and help those around you?
This series of courses will transform how you see yourself and others, and teach you tools to address stresses that naturally arise in this life.
Similar to Acupressure, this beginning Energy Kinesiology course uses many of  the basic concepts of Chinese medicine that have been used for thousands of years.
In this course, we will explore Paradigms of Eastern Holistic thought and how that relates to living in a Modern world.
Then, we will learn some beginning tools to address stress and balance the body. 
The body is a remarkable organism that is created to self-repair. Even the most basic tools can have a profound effect on our overall system.
As you move through this course and the ones that follow, the tools and procedures will increase in complexity.  You may go at the pace you are comfortable with, knowing that we are here to support your learning path. 
As you are ready, you will pass off the requirements that will enhance your ability to practice this exciting modality. 
We will send emails announcing in-person or online Labs.
We hope to see you soon!
Paradigms
Yin and Yang
Qi
Meridians & Acupoints
Mu/Alarm Points
Meridian Flows
Beginning & End Points
Meridian Balancing 
Addressing Issues
Simple Emotional Processing
Element Connect
Manual/Workbook
Charts & Procedures
Online or In-person Labs
If you have not already taken Getting Started: Introduction to Energy and Muscle Response Testing (MRT), start there.
If you are already familiar with muscle testing, contact us to talk about what type of testing you do, and if you need to learn MRT. 
As soon as you sign up, please send us your address so we can ship a manual to you. The mailing cost is included up to $10. 
If you live outside the US, we will determine the best way to get a manual to you. The manual is also available as an online viewing version. 
Getting Started: Introduction to Energy & Muscle Response Testing

Empowerlife Kinesiology

(1)

(1) 5.0 average rating

Start Here! This is the beginning of your journey into working with Energy. You will gain basic understanding of Energy and how to access it. You will learn how to use Muscle Response Testing, a powerful upgrade to Muscle Testing. Plus much more!
01

Paradigms - Eastern & Western

02

Introduction to Yin & Yang

04

Introduction to the Meridians and Acupoints

Flowing and Restricted Qi

Try it: Sensing Energy on Another Person

Meridians, The 5 Elements & The Body Clock

Introduction to Mu Points

More Acupoint Applications

05

Working With the Meridians

Beginning & End Point Locations

Simple Meridian Balance Procedure

The Meridians in the Elements

Balancing Meridian Emotions

Beginning & End Point Emotions
Ron Wayman
Instructor Bio:
For more than 30 years, Ron has dedicated his life to coaching individuals in achieving the desires of their hearts through empowerment and congruency of the heart, mind, body and soul as a Neuro-Energy Kinesiologist, a Certified Enzyme Nutritionist and an Empowerment Emotional Coach. He founded Sensory Dynamics Institute, formally known as ACNEK - The American College of NeuroEnergy Kinesiology, and EmpowerLifeIntegration.com.His expansive work incorporates breakthroughs in focused emotional processing, motivational heart-mind empowerment, energy alignment in brain-neurointegration, nutrition, body energy systems and sensory integration. Ron is continually developing new techniques for working with the energy systems of the body, based upon traditional Chinese methodologies. These restructured and original tools assist the practitioner to experience and facilitate tremendous physical, emotional and energetic alchemy.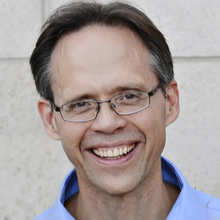 Debbie Luke
Instructor Bio:
Debbie came to Energy Kinesiology as a client and began taking classes out of curiosity.  She began her study of Energy Kinesiology in 2010. The experience of learning about the world of Energy and Healing arts has been monumentally life-changing. There is a tremendous joy in assisting clients when they feel stuck - in life, in relationships, unhealthy situations, emotionally or with physical manifestations that show up as pain and injury.  She is a certified Energy Kinesiologist as well as a massage therapist, which gives her an even wider variety of tools for her practice. Debbie uses a mix of techniques and procedures created by Ron Wayman and Hugo Tobar, as well as modalities from Polarity, Reiki, and massage techniques to address specific physical issues.
Tami Davis
Instructor Bio:
Tami Davis has been an Energy Kinesiology practitioner for the past 12 years. Some of the modalities she employs are: LEAP, Hugo Tobar's Neuroenergetic Kinesiology, and Ron Wayman's Chakra Touch, Emotional Balancing, Nutrition, Elementos, Meridian Switching and Communication Courses.In 2006 Tami joined the team at Sensory Dynamics, as an Energy Kinesiologist and Empowerment Life Coach.  She has assisted Ron in developing several courses, particularly with her invaluable charts and diagrams within the power-packed manuals, allowing students to reinforce what is taught so they can use it outside of the classroom.  In the class, students are guided toward an understanding of powerful concepts to assist them on their road to working with others.This is an incredible journey, especially for those that have special gifts of intuition, psychic abilities, being a medical intuitive etc.  The students discover ways to tap into their gifts and also gain skills which will allow them to maintain objectivity. This allows for a balance to maintain professionalism and congruency, allowing them to truly help other people heal themselves. 
GUI: Understanding and Transporting Negative Energy

Empowerlife Kinesiology

(4)

(4) 5.0 average rating

Negative or Residual shadow energy can sabotage our ability to transform our lives. In a process, it can cause confusion and prevent true information from coming forth. Learn simple, yet powerful techniques to move this energy out of the body.