The immune system may be the most complex, interconnected system of the body. 
It is our main defense against disease, as well as a big player in how we think, how we act, and how we recognize self vs non-self.
Included in this bundle is NK Institute's Immune 1 & 2, created by Hugo Tobar and taught by Ronald Wayman. These 2 courses explain the Immune System from the cellular level to how they interact within our bodies. 
Navigating the Immune System is Empowerlife Kinesiology's extension of this valuable information.
Additional Modes, Formats, flowcharts and Procedures bring additional insights and doorways into the immune system.
NK Immune & Vaccination Pathways is a pre-requisite for Navigating the Immune System. We use many of the modes and formats from the NK Course, expanding the information into more immune areas. 
Immune & Vaccination Pathways Series
prerequisite: need to be comfortable with kinesiological formatting 
This advanced workshop series explores the various aspects of the immune system from cell physiology, differentiation and division to the components and mechanisms of action of both the innate and the adaptive immune system. These courses aim to facilitate students' understanding of the different steps and types of immune responses and to demonstrate the effects of stress on the body's defense mechanisms.
Immune & Vaccination Pathways 1
The first part of this series covers the biochemical and physiological aspects of the immune system from that of the blood itself and the various cells involved in immune responses to the processes involved in ageing and development of cell aberrations such as cancer. Specialised techniques are provided that address the presence and effects of pathogens such as virus and bacteria and the impacts of vaccination on the body systems.
Immune & Vaccination Pathways 2
The second part of this course focuses on the actual processes that define the immune response and the mechanisms of action of each type of immune cells and pathogens. An extensive formatting system is introduced that include a large array of bacteria, viruses, fungi, parasites and toxins. Advanced balancing systems are taught to work with the liver enzymes, the four types of hypersensitivity reactions (allergies), transplants and autoimmune diseases. Finally techniques are provided to address stress and enhance or restore functions of the T helper and T killer cells, antigen presenting cells, mast cells and CD molecules.
Manuals included:
NK Immune Pathways 1
NK Immune Pathways 2
Navigating the Immune System
Included with this Bundle is the Navigating the Immune System package.
This will consist of a minimum of 10 topics to complement the NK Immune courses.
Also included are a series of Flowcharts to assist your navigation through the Immune System, and additional modes, formats and procedures.
Click on the Class Tile below for more information.
This bundle is a pre-requisite for further EK Immune classes, including Food Sensitivities. (currently available)
There are many more Immune classes coming in 2021!
Included in this Course Bundle
NK Immune & Vaccination Pathways 1 Manual
NK Immune & Vaccination Pathways 2 Manual
Disease, Microbes & Formats Database
Food Additive Toxicity Database
Practice Requirement 15 + hours
Competency Assessment
Certification in NK Immune 1&2
Bundle includes
Click on these Tiles for more Course Information
Ronald Wayman
Instructor Bio:
For more than 30 years, Ron has dedicated his life to coaching individuals in achieving the desires of their hearts through empowerment and congruency of the heart, mind, body and soul as a Neuro-Energy Kinesiologist, a Certified Enzyme Nutritionist and an Empowerment Emotional Coach. He founded Sensory Dynamics Institute, formally known as ACNEK - The American College of NeuroEnergy Kinesiology, and EmpowerLifeIntegration.com.His expansive work incorporates breakthroughs in focused emotional processing, motivational heart-mind empowerment, energy alignment in brain-neurointegration, nutrition, body energy systems and sensory integration. Ron is continually developing new techniques for working with the energy systems of the body, based upon traditional Chinese methodologies. These restructured and original tools assist the practitioner to experience and facilitate tremendous physical, emotional and energetic alchemy.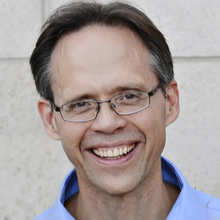 Ronald Wayman
Instructor Bio:
Included in this Course Bundle
Manuals

• NK Immune & Vaccination Pathways 1 Manual • NK Immune & Vaccination Pathways 2 Manual • Disease, Microbes & Formats Database • Food Additive Toxicity Database

EnKA Certification

NK Immune and Vacination Pathways 1 & 2 are accredited courses with EnKA for 56 CE credits

Competency

Competency evaluation is included in this package