The basic concepts from Chinese medicine follow diagnostic principles used by
 Acupuncturists when treating patients. As Energy Kinesiologists, we can tap into these concepts. Two of the basic principles are Excessive and Deficient. Too much energy in an organ, a meridian, or an Element can have a profound impact on the physical body, causing inflammation, pain or illness. The ability to assist clients with excessive or deficient energy will strengthen your practice, and affect change very quickly.
Ron Wayman has created new, highly effective procedures for working with these energy states. Using specific acupoints on the meridians, you will be able to restore the optimal energy flows within the meridians, organs and glands in a manner that will greatly increase your efficiency, as well as create a more long-term beneficial result in your clients. These are flexible tools that may be used within any Energy Kinesiology modality. 
---
Navigating the Qi Highlights
Shu Points

Neurovasculars

New Ways to address Excessive and Deficient Energy

Command Points to move the energy

5 Element Tools & Techniques

Bridging between the Body Clock and the Elements

Updated GUI (Unidentified Energy Forms) Procedure

2 Manuals including procedure charts with points and pictures (S&H not included)
01

Navigating the Qi Manual - Options

Navigating the Qi Procedure Manual - Options

Nav Qi Competency requirements

03

Using the Body Clock Quiz

04

Gui Procedure Upgrade with Tami

05

Elements vs The Body Clock

Elements vs the Body Clock Quiz

06

7 Element Command Point Chart

7 Element Command Point Chart Quiz

Elements Supporting Elements

Elements Supporting Elements Quiz

Nav Qi D2 pt 5 Element Play

Nav Qi D2 pt 6 Element Play 2

Excess & Deficient Entry & Exit

Excess & Deficient Entry & Exit Quiz

Using Color Complement Quiz

07

Tonification of Deficiency

Tonification Procedure Quiz

Deficiency Clarifications

Deficiency Clarifications Quiz

Liver Deficiency Procedure

Liver Deficiency Procedure Quiz

Deficient Exit Procedure Quiz

08

Tight and Loose Muscles Quiz

Excess & Deficiency Demo Part 1

Excess & Deficiency Demo Part 1 Quiz

Excess & Deficiency Demo Part 2

Excess & Deficiency Demo Part 2 Quiz

Excess & Deficiency Demo Part 3

Excess & Deficiency Demo Part 3 Quiz

Excess & Deficiency Demo Part 4

Excess & Deficiency Demo Part 4 Quiz

Emotions Resources in Navigating the Qi

09

Key Points Exceptions Quiz

10

Using Emotions & Wrap Up Quiz
Ron Wayman
Instructor Bio:
For more than 30 years, Ron has dedicated his life to coaching individuals in achieving the desires of their hearts through empowerment and congruency of the heart, mind, body and soul as a Neuro-Energy Kinesiologist, a Certified Enzyme Nutritionist and an Empowerment Emotional Coach. He founded Sensory Dynamics Institute, formally known as ACNEK - The American College of NeuroEnergy Kinesiology, and EmpowerLifeIntegration.com.His expansive work incorporates breakthroughs in focused emotional processing, motivational heart-mind empowerment, energy alignment in brain-neurointegration, nutrition, body energy systems and sensory integration. Ron is continually developing new techniques for working with the energy systems of the body, based upon traditional Chinese methodologies. These restructured and original tools assist the practitioner to experience and facilitate tremendous physical, emotional and energetic alchemy.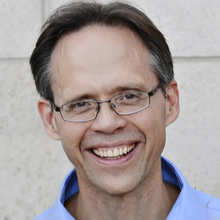 Pricing options
Pay Now and Save!
Included

Included with your Video access is a 30 Competency evaluation. Also included are two full-color manuals with Charts and Procedures. Shipping & handling included up to $10.

Certificates & Competency

In order to receive a Certificate, students are required to show understanding through the online quizzes included with the course, as well as a 30 minute demonstration of competency in the included procedures.

Support

Periodically, there will be in-person or online Q&As. Included in your course is one Q&A. You may attend more than one Q&A or Lab for an additional fee. Please contact us for more information. ron@sensorydynamics.com