The thyroid is an integral player in the metabolic process, and needs to be accurate in its function. The body compensates for thyroid stress by pulling from other organs, so by the time thyroid stress shows on a blood test, it's a serious issue. Learn how to detect stress in the thyroid at the early stages of distress, long before it becomes a medical problem.
Course Highlights  
Factors and Symptoms indicating thyroid stress
Protein, Carbohydrates, Fats, Enzymes, Hormones, Neurotransmitters and the Thyroid
Allergies and Food Sensitivities
Immune System
Weight Loss Issues
Qi and Source Point Balance
Thyroid and Organ/Glandular Stress Procedure
Instructor(s)
Instructor Bio:
For more than 30 years, Ron has dedicated his life to coaching individuals in achieving the desires of their hearts through empowerment and congruency of the heart, mind, body and soul as a Neuro-Energy Kinesiologist, a Certified Enzyme Nutritionist and an Empowerment Emotional Coach. He founded Sensory Dynamics Institute, formally known as ACNEK - The American College of NeuroEnergy Kinesiology, and EmpowerLifeIntegration.com.His expansive work incorporates breakthroughs in focused emotional processing, motivational heart-mind empowerment, energy alignment in brain-neurointegration, nutrition, body energy systems and sensory integration. Ron is continually developing new techniques for working with the energy systems of the body, based upon traditional Chinese methodologies. These restructured and original tools assist the practitioner to experience and facilitate tremendous physical, emotional and energetic alchemy.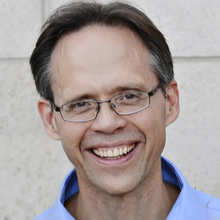 01

Thyroid & Metabolism Day 1

Metabolism of Fats & Carbs

Metabolism of Proteins w/ Demo

02

Thyroid & Metabolism Day 2

Hormones and Neurotransmitters

Cycles of Lepton or Estrogen

Hormone or NT Cell Receptors

03

Thyroid & Metabolism Day 3

Meridian & Organ Stress Procedures

Muscle Test & Substance Demos

04

Thyroid & Metabolism Downloadable Files