Why should you take this Course?
Neurovascular Pairs are a gentle, yet effective powers of stress technique. The Neurovasculars are highly effective for balancing the emotions and stabilizing the client. 
Neurovascular reflex releasing has long been a part of the various energy kinesiology schools. The technique provides one of many options in moving "stuck" stagnant energy that exists in the body, particularly in the blood and nerves.
This class will support the energy kinesiologist in finding additional methods using neurovascular reflexes. We will look at a little bit of history, some biochemistry, some neurology, some emotions, some procedures and some creative ways to use the reflexes. It is helpful to have additional information so that the facilitator can be more effective in helping an individual release their physical and emotional stress.

 Course Highlights:
Biochemistry and Neurology of Neurovascular Reflexes
Relationship between Empowerlife Kinesiology NVs and TFH
Updated NV Points
NVs and the 5 Elements
Emotional Balancing Options
NV Pairs Element Procedure
NVs and Muscles
NV Pairs & the Body Clock Procedure
01

Neurovascular Pairs and the 5 Elements

Neurovascular Pair Examples

Master Chart and Reference Pages

02

Using Neurovascular Pairs
Ronald Wayman
Instructor Bio:
For more than 30 years, Ron has dedicated his life to coaching individuals in achieving the desires of their hearts through empowerment and congruency of the heart, mind, body and soul as a Neuro-Energy Kinesiologist, a Certified Enzyme Nutritionist and an Empowerment Emotional Coach. He founded Sensory Dynamics Institute, formally known as ACNEK - The American College of NeuroEnergy Kinesiology, and EmpowerLifeIntegration.com.His expansive work incorporates breakthroughs in focused emotional processing, motivational heart-mind empowerment, energy alignment in brain-neurointegration, nutrition, body energy systems and sensory integration. Ron is continually developing new techniques for working with the energy systems of the body, based upon traditional Chinese methodologies. These restructured and original tools assist the practitioner to experience and facilitate tremendous physical, emotional and energetic alchemy.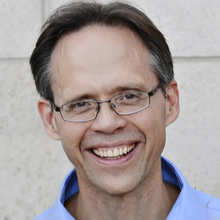 Manual

Please email us at empowerlifekinesiology@gmail.com with your address. Shipping is included, up to $10.

Support

If you have any questions about the material, please let us know!