01

Neurotransmitter Hologram

Competency Requirements for NT Hologram

How Neurotransmitters Work

The How Neurotransmitters Work Quiz

Neurotransmitter Receptors

The Neurotransmitter Receptor Quiz

Whiteboard #2: Limbic formats vs Diencephalon Formats

Whiteboard Neuron function with Neurotransmitters

Whiteboard Cell membrane receptor function

02

Amino Acids, Neuropeptides, and Dopamine

The Amino Acids, Neuropeptides and Dopamine Quiz

The Dopamine , cont. Quiz

03

The Serotonin Pathways Quiz

The Glutamate and GABA Quiz

Nitric Oxide, GABA, Glycine and Aspartate

The Nitric Oxide, GABA, Glycine & Aspartate Quiz

04

The Galanin and Somatostatin Quiz

The Demo - Sleep Issue Quiz

05

Neurotransmitters & Their Functions - Video

06

Neurotransmitter Homework

Neurotransmitter & Neuropeptide List with Neurotransmitter Topics - Master

Neurotransmitter & Neuropeptide List with Neurotransmitter Topics - Homework

Neurotransmitter Hologram Power Point - Master

Neurotransmitter Hologram Power Point - Homework

NT Addendum w Handmodes, Glial & BF - Master

NT Addendum w Handmodes, Glial & BF - Homework

07

Neurotransmitters Additional Information

Neurotrantmitter Hologram Powerpoint - Study Info

Neurotransmitter Hol Powerpoint Pg. 10 - Downloadable

NT Hologram - Functions w Diagrams - Downloadable

Anandamide FC - Updated - Downloadable

Serotonin with Emotions & Mental State - 3 circles Diagram (from Wikipedia)

Receptor Chart from White Board - Downloadable

08

Video - Hologram (Canopener) Explanation by Hugo

Hologram (Canopener) Explanation by Hugo

09

Introduction Procedures to NT Flowcharts

Introduction Procedures to NT Flowcharts - Master

Introduction Procedures to NT Flowcharts - Homework

10

Additional Procedure NT Flowcharts

Additional Procedure NT Flowcharts - Master

Additional Procedure NT Flowcharts - Homework
Ron Wayman
Instructor Bio:
For more than 30 years, Ron has dedicated his life to coaching individuals in achieving the desires of their hearts through empowerment and congruency of the heart, mind, body and soul as a Neuro-Energy Kinesiologist, a Certified Enzyme Nutritionist and an Empowerment Emotional Coach. He founded Sensory Dynamics Institute, formally known as ACNEK - The American College of NeuroEnergy Kinesiology, and EmpowerLifeIntegration.com.His expansive work incorporates breakthroughs in focused emotional processing, motivational heart-mind empowerment, energy alignment in brain-neurointegration, nutrition, body energy systems and sensory integration. Ron is continually developing new techniques for working with the energy systems of the body, based upon traditional Chinese methodologies. These restructured and original tools assist the practitioner to experience and facilitate tremendous physical, emotional and energetic alchemy.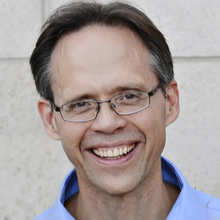 Teaching Materials

Coming Soon! Quizzes, extra flowcharts, neurotransmitter structure and function sheets.

Student Support

In order to support your learning, retention and application of the material, we have included quizzes with each video lecture. You may receive a Certificate of Competency after you have completed the course, by passing off the requirements and demonstrating your ability to perform the procedures.
About Neurotransmitter Hologram
This advanced level course explores the various aspects of neurotransmission from the production of neurochemicals in the cell through gene expression to the generation and transmission of signals throughout the body. All neurotransmitters, their receptors and their specific functions and various targets in the nervous system, muscles and glands are discussed.
Neurotransmitters play a crucial role in the smooth running of all our daily activities and as such are deeply involved in the emergence and progression of health issues. This course aims to assist students in developing a thorough understanding of the neurochemical pathways leading to disease and to provide them with specialised balances for specific health conditions.   
This workshop provides students with:
Detailed descriptions of 46 neurotransmitters along with their functions, target cells, specific receptors and modes of interactions;
Overview of consequences and health risks associated with excess or deficiency of neurotransmitters and their possible causes;
Balancing techniques for each neurotransmitter;
A database of health issues and their associated neurochemical pathways;
Innovative approaches adapted to specific conditions such as stress, aversion, OCD, addiction, chronic fatigue, sleep disorders, ADHD, panic, depression, anger and violent tendencies, social bon­ding, sexual dysfunctions, hunger and appetite control issues.