Prerequisite: Gui: Understanding and Releasing Negative Energy
This class adds further tools to allow a practitioner to identify and release negative energy.
The Dimensions of Physical, Nutritional, Sensory, Emotional, Ministerial Fire, Energy and Spiritual will be discussed, along with the Hand Modes for each Dimension.
Using Hand Modes in combination with the Gui Mode identifies and addresses the negative energy at the level of attachment.
Master Points and Command Points are added to assist the movement of energy while providing additional support to the body. Even more Modes are offered to further fine-tune the energy.
The Gui Tox Procedure addresses the toxic aspect of Gui as they connect on the Physical, Nutritional, Emotional and Energy Levels.
Using Modes
Vital Substances
Dimensions
Master Points
Command Points
Gui Procedure with Shu and Source Modes
Adding Emotions
Element Modes
Gui Procedure with Element Modes
Gui Tox Procedure 
Ronald Wayman
Instructor Bio:
For more than 30 years, Ron has dedicated his life to coaching individuals in achieving the desires of their hearts through empowerment and congruency of the heart, mind, body and soul as a Neuro-Energy Kinesiologist, a Certified Enzyme Nutritionist and an Empowerment Emotional Coach. He founded Sensory Dynamics Institute, formally known as ACNEK - The American College of NeuroEnergy Kinesiology, and EmpowerLifeIntegration.com.His expansive work incorporates breakthroughs in focused emotional processing, motivational heart-mind empowerment, energy alignment in brain-neurointegration, nutrition, body energy systems and sensory integration. Ron is continually developing new techniques for working with the energy systems of the body, based upon traditional Chinese methodologies. These restructured and original tools assist the practitioner to experience and facilitate tremendous physical, emotional and energetic alchemy.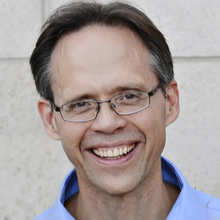 01

Introduction to Hand Modes

Ministerial Fire Dimension

02

Gui Procedure with Shu and Source Hand Modes Explanation

Gui Procedure with Shu and Source Modes Walk-Thru

Demo of Gui Procedure with Shu and Source Modes

Master Points and Command Points

Command and Master Point Chart

Gui Procedure with Command and Master Points Explanation

Gui Procedure with Command and Master Points Walk-Thru

Demo of Gui Procedure with Command and Master Points

Gui Procedure with Element Hand Modes Explanation

Gui Procedure with Element Hand Modes Walk Thru

Demo of Gui Procedure with Element Hand Modes

Demo for Using 2 Master Points

Gui Tox Procedure Explanation

Gui Tox with 2 Master Points Walk Thru

Demo of Gui Tox Procedure

03

Source Points and Locations