Join us for a three-week exploration of energy, frequency and practical applications to improve your life, support your families, and assist those around you!
We will meet weekly to discuss the principles and applications and answer specific needs of the group.
Groups will be formed periodically throughout the year.
This course is for you if...
You want to increase your awareness
You want to understand the why of things
You want to understand more about the science of Energy
You want tools to harmonize your life
You want to know how to move energy
You want to help your family become more aware and responsible
You want to be more self-regulated
You want to teach your kids to self-regulate
You want to Coach yourself
You want to Coach Clients
You need the Pre-Requisite for further training
Exploring Energy is an introduction to the world of energy medicine. Looking at the world through this lens will change your paradigm! 
Life is complicated, yet all the issues we have can be narrowed down to energy - how it flows, where it is restricted or blocked, and what we need in order to restore flow. 
This course will introduce you to some basic concepts of Frequency and Resonance, and what they have to do with emotions, physical symptoms and relationships. 
The Manual/Workbook will guide you through some basic concepts of frequency and how you are affected by it, personally. 
You will learn tools for working with Energy that are foundational for any level of work - whether you are a mother seeking ways to help your family, or an advanced Energy Kinesiologist with a thriving practice. 
The first part of the course covers basic concepts of energy, also referred to as frequency. The second part of the course addresses practical applications for creating a more self-honoring abundant life. 
As you move through the modules, you will be guided in creating rituals or routines that will bring more joy, focus, or whatever it is that you want, into your life.
You will learn how your moods, attitudes, and beliefs can be transformed to become more neutral and less reactive. 
You will learn techniques for moving and calming energy that you can use on yourself and others. 
You will learn how to set up a basic practice, if you choose. 
The lessons in the course will support you in creating your best life, and in your interactions with others.
What is Energy
Sensing Energy
The Emotional Connection
Frequency and its Effects
Resonance and Dissonance
Entrainment
Recognizing the Story
Working with a partner
Practitioner Preparation
Creating Rituals and Routines
Mindset for Protection
How Not to Take on the Energy of Others
Hands - on Techniques
Signs of Release
Setting up a Session
Procedures
Support 
Grounding & Centering 
Ethical Considerations
Creating a Neutral Mindset
Methods for Moving Energy
Movements, Breath & Visualization 
You will receive a link to an online eManual for the course. 
The printed manual will be mailed as we receive your address. No additional charge for US students.
For International students, you will be notified of additional shipping charges. 
01

Walking Through the Manual

02

Subtle Energy and the Human Experience

Flowing and Restricted Energy

Internal Disharmony Patterns

Resonant and Dissonant Interactions

Entrainment Demonstration

Understanding Sympathetic Resonance

Methods for Harnessing Energy

04

Self-Care for Personal Preparation

Mindset for Working with Energy

05

Scanning & Focused Energy

Flowing Energy & Figure 8s

Pulling, Directing & Zip Up

07

Working with Another Person

Intention, Discovery, & Balance

Basic Body Scan Procedure

Post Session Clearing Procedure

08

Personal Preparation Demo

Clean Up and Final Discussion
Ron Wayman
Instructor Bio:
For more than 30 years, Ron has dedicated his life to coaching individuals in achieving the desires of their hearts through empowerment and congruency of the heart, mind, body and soul as a Neuro-Energy Kinesiologist, a Certified Enzyme Nutritionist and an Empowerment Emotional Coach. He founded Sensory Dynamics Institute, formally known as ACNEK - The American College of NeuroEnergy Kinesiology, and EmpowerLifeIntegration.com.His expansive work incorporates breakthroughs in focused emotional processing, motivational heart-mind empowerment, energy alignment in brain-neurointegration, nutrition, body energy systems and sensory integration. Ron is continually developing new techniques for working with the energy systems of the body, based upon traditional Chinese methodologies. These restructured and original tools assist the practitioner to experience and facilitate tremendous physical, emotional and energetic alchemy.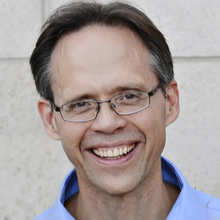 Debbie Luke
Instructor Bio:
Debbie came to Energy Kinesiology as a client and began taking classes out of curiosity.  She began her study of Energy Kinesiology in 2010. The experience of learning about the world of Energy and Healing arts has been monumentally life-changing. There is a tremendous joy in assisting clients when they feel stuck - in life, in relationships, unhealthy situations, emotionally or with physical manifestations that show up as pain and injury.  She is a certified Energy Kinesiologist as well as a massage therapist, which gives her an even wider variety of tools for her practice. Debbie uses a mix of techniques and procedures created by Ron Wayman and Hugo Tobar, as well as modalities from Polarity, Reiki, and massage techniques to address specific physical issues.
Tami Davis
Instructor Bio:
Tami Davis has been an Energy Kinesiology practitioner for the past 12 years. Some of the modalities she employs are: LEAP, Hugo Tobar's Neuroenergetic Kinesiology, and Ron Wayman's Chakra Touch, Emotional Balancing, Nutrition, Elementos, Meridian Switching and Communication Courses.In 2006 Tami joined the team at Sensory Dynamics, as an Energy Kinesiologist and Empowerment Life Coach.  She has assisted Ron in developing several courses, particularly with her invaluable charts and diagrams within the power-packed manuals, allowing students to reinforce what is taught so they can use it outside of the classroom.  In the class, students are guided toward an understanding of powerful concepts to assist them on their road to working with others.This is an incredible journey, especially for those that have special gifts of intuition, psychic abilities, being a medical intuitive etc.  The students discover ways to tap into their gifts and also gain skills which will allow them to maintain objectivity. This allows for a balance to maintain professionalism and congruency, allowing them to truly help other people heal themselves. 
"It is so so helpful to have such a detailed description of what you are going to learn! it made me feel excited to 'turn the page' and keep going!"
"It is so so helpful to have such a detailed description of what you are going to learn! it made me feel excited to 'turn the page' and keep going!"
→

Read Less